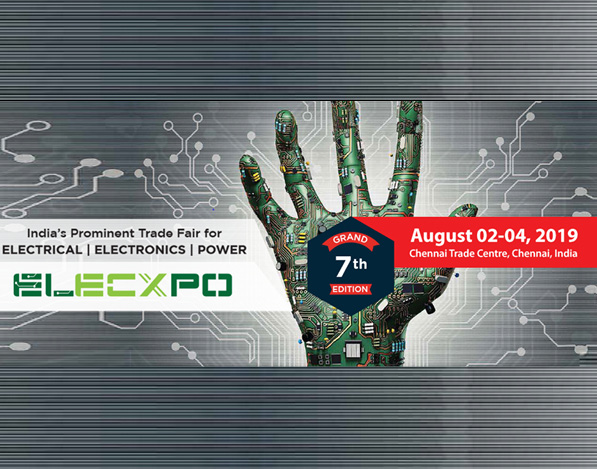 ELECXPO
Date : 2019/08/02
Place : Chennai, India
Booth number :
ELECXPO is the unique b2b expo in India which unites the major & most relevant Electronics, Electrical & Power Industries in a single platform. This is the first regional b2b event launched in 2010 in South India. ELECXPO is acknowledged as the brand event for the complete South India market with the prodigious response from 430 profiled exhibitors and 42570 potential visitors from all over India in the preceding 6 editions.
Now, the Grand 7th edition of ELECXPO is held by August 02nd to 04th, 2019 at Chennai Trade Centre, Chennai. This will bring together the manufacturers, traders, distributors, consultants, installation experts and virtually everyone directly or indirectly associated with the Electronics, Electrical & Power Industries.
PWSIM will exhibit at ELECXPO its electrical engineering software solutions for these markets. Come and visit us!